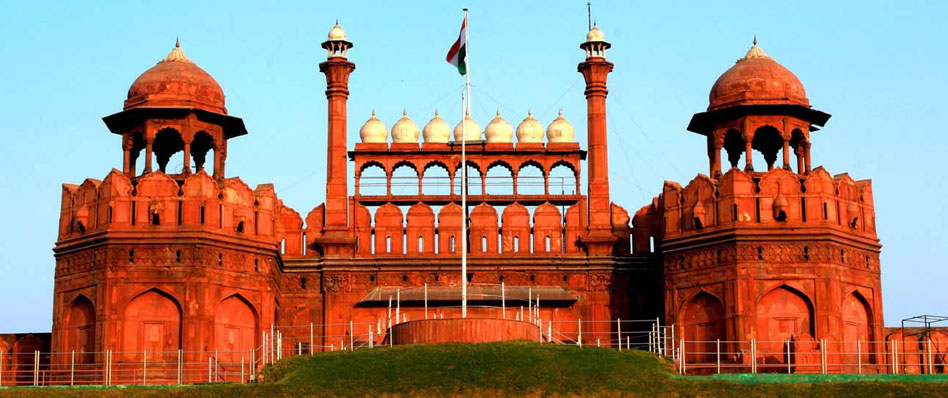 Duration
01 Day

Places to Visit
Destinations: India Gate, Red Fort, Jama Masjid, Qutub Minar, Humayun's Tomb

Tour Overview:
Delhi is one of the top travel places in India to make a holiday; Delhi has a lot of things to do during the Same Day Delhi Tour. It is also the capital of India where you can explore India Gate which is the most famous monument in Delhi and can also see Jama Masjid, Qutub Minar, Red Fort and Humayun's Tomb.

09:00 Arrival in New Delhi
Exactly 09:00 AM in the morning our tour executive will pick you up from your hotel and selected place at the time of booking in Delhi, starting the tour of Delhi.

Humayun's Tomb
Humayun's Tomb, a UNESCO World Heritage Site, presents an attractive historical building that was built in nine years after the death of Humayun in 1565, by his senior widow Bega Begum and the Indian architectural style; it is a famous monument to its architecture.Qutub Minar Qutub Minar is a UNESCO World Heritage Tour Site, if you are traveling in Delhi and have not visited this monument then the tour will be incomplete, it is described by Qutub-ud-din Aibak as a tower of victory with a height of 73 meters. Later, Qutub-ud-din Aibak built the Tower of Victory with a height of 73 meters and a diameter of 14 meters.

Lunch
Now after completing these 2 most famous monuments, we will proceed to lunch in a 5 star hotel at 2:00 pm.

India Gate
India Gate is the great and peaceful monument in Delhi that most tourists visit, it is one of the defining monuments of any visit in Delhi, and the culture behind India, was built in memory of 70,000 soldiers of the British Indian Army. For those who lost their lives during World War I, Prime Minister Rajiv Gandhi inaugurated the Amar Jawan Jyoti for the Indian soldiers who lost their lives during the 1971 war for the liberation of Bangladesh.

JAMA Masjid
Jama Masjid is also a great monument in Delhi which was built under the emperor of Shah Jahan, Jama Masjid is another popular place in Delhi. It was made of white marble sandstone, which enhances the beauty of this beautiful tourist spot.

Departure
Finally, hope you can enjoy this tour package which is completed as a special service; hope you like the Delhi tour package. Thanks for choosing this company.


Enquiry Now for Best Deals